Shopping Cart
Your Cart is Empty
Thank you for your business!
You should be receiving an order confirmation from Paypal shortly.
Exit Shopping Cart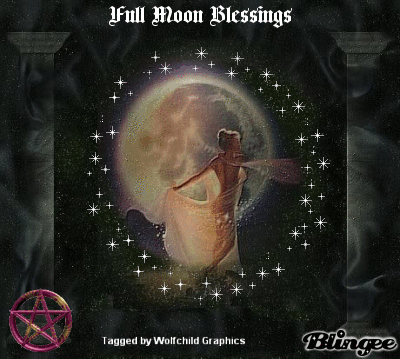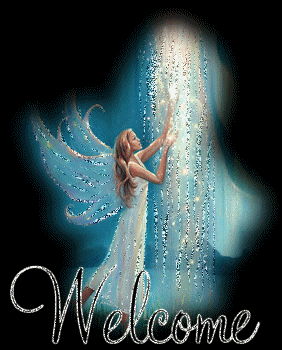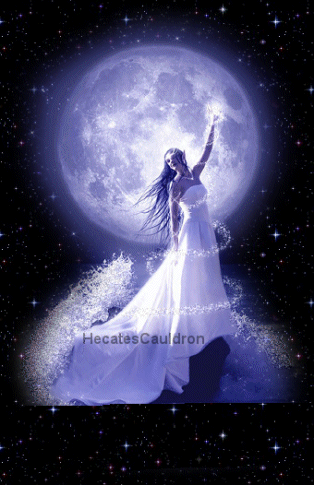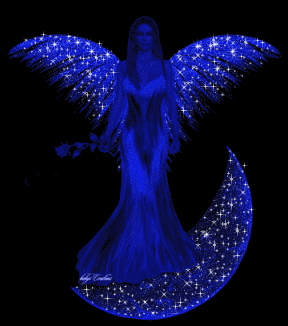 A Few Words From Clients Over The Years:
Terri Lines - Brisbane, Australia
Dear Stella, I contacted you on the 26th of March this year to see if you could help my partner's niece. She had just moved in with us at the time and was suffering anxiety and insomnia due to some "visitations" she was experiencing from something she described as "dark and evil spirits". I had known of her being susceptible to such "ghostly" type things but it wasn't until I was actually living with her that I saw first hand how badly it affected her. The saddest thing was she had been suffering these visits since she was a young child (she's now 18). When she finally opened up to me about it, I spent two nights staying awake with her watching movies just because she she couldn't sleep or be alone. She described it as something she could keep at bay, but only with effort and focus and eventually, the fatigue of it would get to her and she'd panic that she didn't have the energy to keep these forces away. Then you came highly recommended to me and thankfully you were able to see her the next day. You came to our house and smudged it. Then you sat across my dining table from her, gave her a crystal to hold, took her hand and you both closed your eyes. After a short time, I saw my partner's niece head just drop and you both sat still for a while longer. I have NO IDEA what you did, but when she opened her eyes again, she looked a bit dazed and she felt quite sick. And I've never seen her look so relieved in all my life because what she also felt were these evil "things" (sorry Stella, I just don't know what to call them) exiting her body. Like, flying out her body and leaving her. Like, as in GONE, never to be seen again. That night, Rishana went out with a girlfriend. It was the first time she was able to leave the house since she arrived into Australia. Being a teenager, needless to say she's barely been home since! Like I said Stella, I've no idea what you did but there are no words to describe the change in this girl. She has her life back, she's vital, happy and outgoing again. She can relax again. She can be alone. She can sleep the whole night through. She's never experienced the "spookies" since - in fact, I don't think she even thinks about it and far be it for me to bring it up! You performed nothing short of a miracle and the whole family will be forever grateful. I will be forever amazed at witnessing this miracle - before, during and after! Peace and love be with you, you awesome magical gorgeous specimen of a woman!! XXXXXXXXXXXXXXXXXXXXXXXX
Karina Richards ~ Brisbane, Australia
"Meet one of your Guide Readings, 27th September 2012 THANK YOU for my reading. WOW, DEFINATELY resonates with me, I think the herbal knowledge I have stored comes out in my cooking! lol its as though I know which spices to use for each dish without using a recipe. Wow the description on my guide its so detailed I am still MIND BLOWN! Just need to have a reread and a reread and a meditate so it sinks in a little more. THANK YOU THANK YOU THANK YOU. YOU are BRILLIANT."
_________________________________________________________________________________
Joanne French - Sydney, Australia
" Thank you so much Stella Ware for the wonderful and accurate reading yesterday. It has lifted my spirits and I will carry that feeling with me throughout my journey."
_________________________________________________________________________________
Elaine ~ Brisbane, Australia
"In a world where anger, hurt and violence is commonplace, Stella offers a spark of light back into the world with her Readings and her Healing. With genuine concern for her clients well being, and working from a place of love and light only good things can come from a meeting with Stella"
Mandy Welton-Carr ~ Sheffield, UK
"If anyone wants to know more about their guide then this is definately one to have as i have just had mine done and it was amazing!! Thank you so much Stella, the detail was amazing and really felt like i was in that era. Will treasure it :) thanks again ?"
Joanne Murray ~ UK
"Wonderful Reiki 1 course with a fabulous Teacher. The manual covers everything you need and more... Stella answers every question you ask and makes you feel completely at ease. The attunements were just a wonderful experience too.. So I highly recommend Stella as a Reiki teacher and this course x"
_________________________________________________________________________________
Barbara - UK
Thankyou for the reading Stella, everything you have said is so true, I will start taking time for myself and I'm hoping to go away next year. I don't think it will be anywhere exotic lol but whatever it will do me good to get away, once again Thank you so much xxxxxx
________________________________________________________________________________________
Sara Lewis - Rugby Warwickshire
WOW!!! Thank you sooooo much for the reading...you have totally hit the nail on the head,on all counts!! That really was amazing to read!!
Thank you sooo much,very much appreciated!!!!
Sara.x
______________________________________________________________________________________
Zoe Hudson
Thanx Stella, much appreciated once again, u are amazing in wot u do, and i thank you so much, i have got so much to sort out, but im so glad to hear im going to b happy, and you've healed me, Thankyou Stella, take very good care of yourself xx
__________________________________________________________________________________
Caroline Ware- Horley, UK
Hi Stella, wow feed back all so positive, seems that you are really blessed with the gift you have. must be a lovely feeling knowing you are helping so many people. god bless you lil xxx
Annaliese Brown
Thank you Stella, this is absolutely correct..... much appreciated.Lisa xxx
Gwen Wray - Kent UK
Just to say thank you for my reading, like you say you had already done my reading from the other side so you wasn't sure if you would get any more info, but hey the fishing part gave me a giggle. Gr8 reading once again. XXXXX
Lynne Clarke - Elgin, Moray
Stella, I thank you so much for the reading is very accurate and kinda blew me away!
Lynne x
___________________________________________________________________________________________
Janie Ray - UK
awe bless you Stella, me singing ,must be my bro from other side that passed that image on,love n light janie x
Leonie Harris
Thankyou for this you have made sense of a lot.
Mr Etienne
.. you have blown me away...-------> whoooosh ... with the reading. You are so spot on it is as though you are here in my home. Whilst you were typing my reading I was buying a mobile phone on Ebay at the time. I was also supposed to be going over to Canada to be with my girlfriend/partner but have postponed it for now. Thank you ever so much hon...
Love and hugs
Etienne XXX
Julia Stephenson - UK
Thank you Stella, all makes sense to me x
bless you julia
Donna Wilkes
Wow Stella thank you so much for my reading ...You were spot on love and light Donna xxx
Debbie Karadoukas- Girgetsos
Wow! Stella, thank you :))) I'm having this printed out! You're totally right about me teaching and about the bullying past and the stronger present and in general about me. I'm taking your advice to heart on more levels than the actual business (which is the family's), but also as i generally feel i need to be in control of most things, because i feel i know best, lol, which is not always the case.... i need to take this opportunity to be less stressed as it was a way of life for me up until now...again, i thank you soooo much!
Love and Light to you ?
Debbie
___________________________________________________________________________________
Kaveri Vijay
Stella thank you for the reading ! About the part where you've mentioned about my learning something new and making a living out of it........I have been learning a lot of new things in the whole year and hopefully will also soon make it a major part of my life and be able to help others with what I believe is my calling here. TY Stella .......and ,
many gratitudes to you :)))
Norma Taggart
Hi Stella,
I would just like to say a great big thank you for my reading.It has been really helpful.
Love and Light to you.x
Nita Priest - Warwickshire, UK
Thank you for my reading Stella it made sense especially the bit about taking on everyone else's problems and not asking for help lol.
hopefully new yr will mean i can recharge eventually
love Nita x
Trisha Gibson Wright
Stella, I received your reading last Sunday. At first, I was not sure what any of it meant. Just this week, something has come to light that helps me in knowing what your reading meant. Again, thank you so much. You are so right, this is a life changing event and I am in hopes for the better for everyone involved. I will need guidance and strength which I know from within I will find.
Trisha x
Beverley Grasham
I thank u for taking ur time to give me a card reading. I appreciate it so much, means a lot Thank you again xxx
Kelly Atkins - Bristol, UK
Thank you so much Stella.
I'm going through a really hard time at the moment and I'm scared to move forward after
so many years. obviously my mind needs to be cleared but i have to overcome certain things which i know will take time before i take that step.
this is very reassuring for me.
big appreciation!
blessings!! Kelly
Kat Wilson
Hi Stella, thanks very much,it makes sense in so many ways
Kat xx
Kelly Atkins - Bristol, UK
Hi Stella,
WOW!! lol!! iv read your reply over about 4 times. that is a beautiful reading. it means a lot to me. I'm overwhelmed. yr right - some things is too good to be true at the moment!! i had a feeling someone up there is giving me my first break of happiness and a change of direction- i was right in my instincts. i will embrace this confirmation and go forth positively without the doubts!!! thank you Stella!! you have made my day!!! X i will thank the angels now!! love and light to you, blessings!!
Kelly XX
Sharz Watson
Thank you so much Stella ?
I am at surrounded as u say, and its hard to see/watch, i don't like it. I am good as i have built me a wall. Time out i would love and i get this when i get to return home (not wear i live at the moment) I will make myself start to go walking again, i love walking, i enjoy it so much and no that i do need it, walking is my time out my relaxing my reconnecting time.
I read what you have written and its very true, so true i cry ... may sound silly!
Thank you once again. ? it really means alot. :)
Marie Pepper
Wow that was amazing! Thank you for taking the time to respond this reading was very much appreciated xx
Marie
Vonnie Williams
Hi Stella , wow spot on .. i have been going thru a lot in the last 5 years , and still going thru...i dont feel worthy, as im not getting what i want ...i try to give what i can to others ...but there's only so much i can give .. sometimes i don't receive back tho .. And i am very grateful for what i have but could do with more, like finding true love and to have a child i so long for ... Stella, thank you so much for the reading
Love and light
___________________________________________________________________________________
Adrien Tayler - Thurrock, UK
You are spot on Stella cheers Hun xxx
Kaveri Vijay
Stella, Gratitudes for an amazingly spot on reading !!! Goosebumps at how accurate you are !!! Yes I have been asking for their help n I do know help comes n will do so too......
Thank you once again Stella
Shelly Stewart-Thorpe
Thank you Stella, very accurate! xx
Cheryl Allen
Thank you for that. How very true. Still trying to get back on my feet though. Need to find the balance.
Starting to look forward now, didn't think that was possible a while back.
Thank you so much Cxx
/